...that the Iron Guy is still hosting a giveaway! That's right--I will give an autographed copy of
Hamster S.A.M.: Odd-ventures in Space
by author/illustrator/funny guy Dave McDonald to the first boy who sends a review of any book. it could be any kind of book--fiction, graphic novel, etc. All the instructions are on the left-hand side of the page under "Here's How Our Blog Works." You could find out more about the giveaway
here
.
And be sure to check out these blogs run by actual reader guys just like YOU! The first is
This Kid Reviews Books
by our talented friend Erik Weibel--who just turned 13, by the way. Erik recommends really good stuff for guys of all ages. And he's written his own book! Be sure to visit his site, leave a comment or two and find some great reads.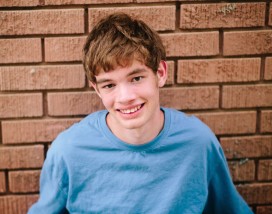 The second blog is
The Readers and Writers Paradise
by another good friend, Daniel Johnson. He's 17 but has been running his blog and writing about cool books since he was 12. But that's not all--he's started an online magazine so kids can get their stories published! It's called Kid Writers Magazine and you can find out more on his blog or go
here
. Plus Daniel writes his own stories and has a book coming out as well. PLUS, he reads his stories and others. What a guy! Be sure to check this one out too and leave some comments.